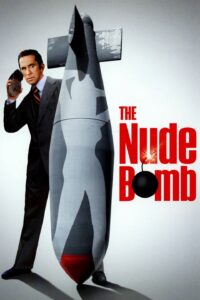 In this first episode of our second season, Mike and Jim discuss the 1980 comedy The Nude Bomb—the first feature film based on the 1960s TV comedy Get Smart. Original creators Mel Brooks and Buck Henry had nothing to do with this film, and it shows.
While there are are a number of funny gags in the movie, we just couldn't get behind the premise—a man clad only in pantyhose with sewing thimbles on his finger tips threatens to detonate nude bombs which basically eradicate whatever close anyone is wearing.
Despite its title, you might be surprised to know that there is zero frontal nudity in this movie. Listen in as we try to find some redeemable qualities in this certified Celluloid Zero.